I know you are all waiting at your computer screens clicking *refresh* *refresh* *refresh* in eager anticipation of the Easter portraits.  I am sorry to disappoint.  We are having technical difficulties and so said pictures have not yet been loaded.
However, I will leave you with this little gem: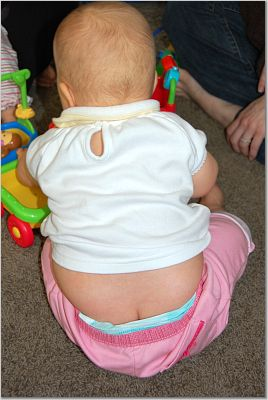 Does anyone feel a breeze in here?  Who put this diaper on this baby?  You are just asking for an explosion.
We try never to disappoint…
A stellar prize to whomever can guess the baby in this picture (photographer guessing excluded!).