A lot of people ask me if the girls recognize each other and play together. Do they ever.  Well, I suppose you could call it "playing".  It's more like this…
Hello, Nora and Tessa.  How's it going?  Looks like you two are playing together.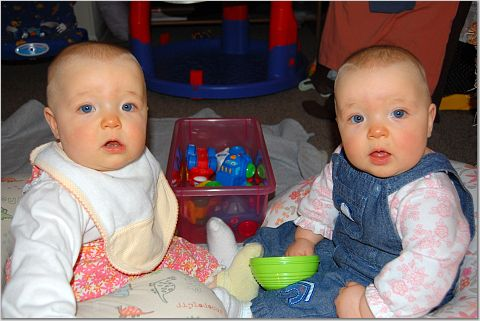 Yes, mom.  We each have a toy to chew on.  It's great fun.  We love toys.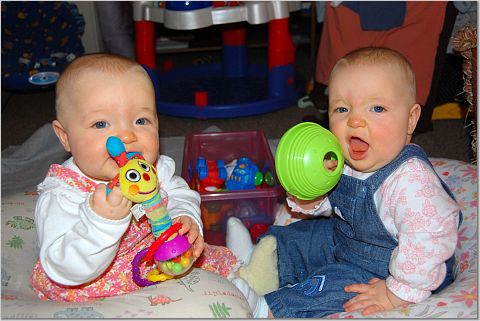 Hey!  Tessa thinks that the toy Nora is holding looks like more fun than this green bowl.  Could I play with that toy?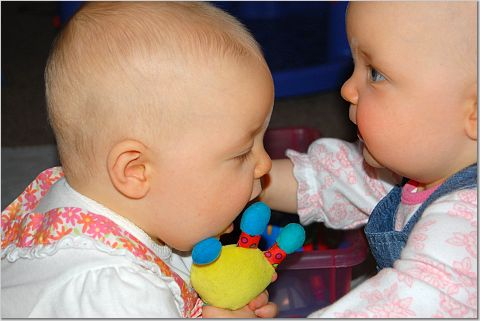 Lemme see that toy.  That is not a question.  It's a statement.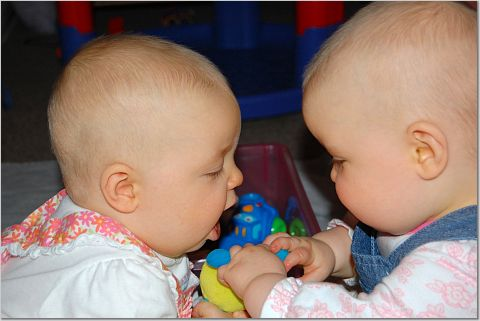 If I could just get a hold of that toy.  It would be mine.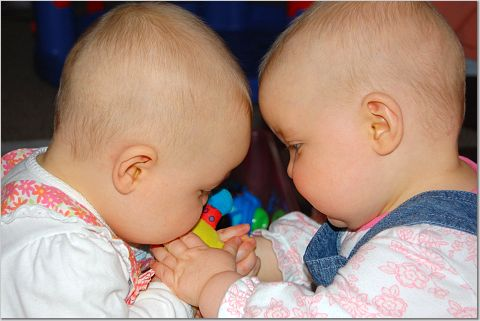 I'm getting close…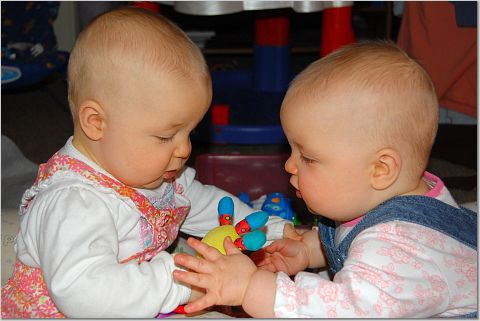 Foiled again!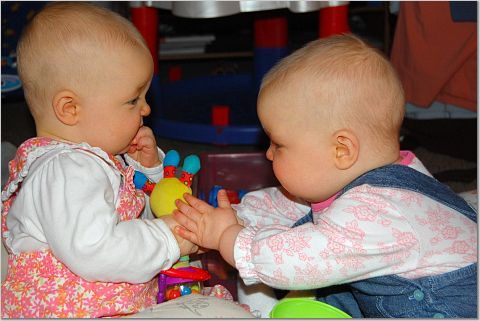 Now, I am going to make my opinion on this matter known to all.  See the expression on my face?  Nooooot happppppyyyyy….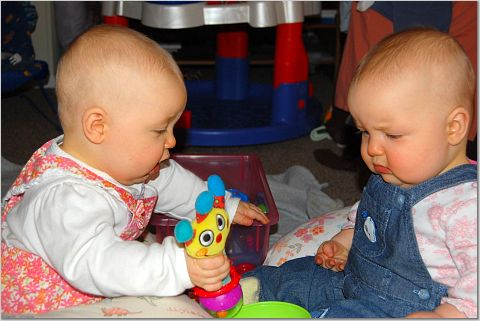 Forget about the toys, says Nora.  How about I play with your face!?!?!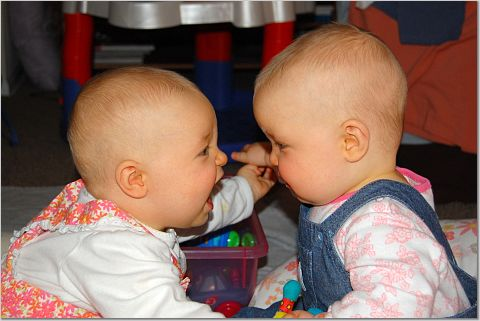 Getting closer…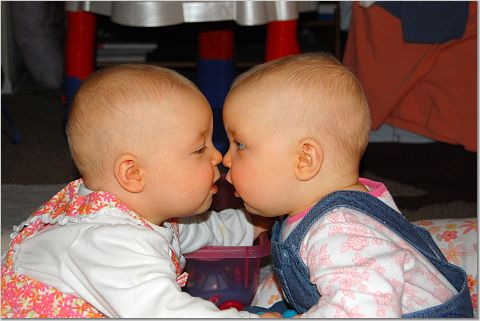 What's going to happen next???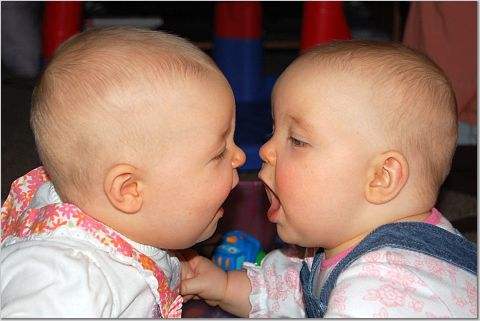 Was that a flash?  Oh, hello mother.  We forgot you were there.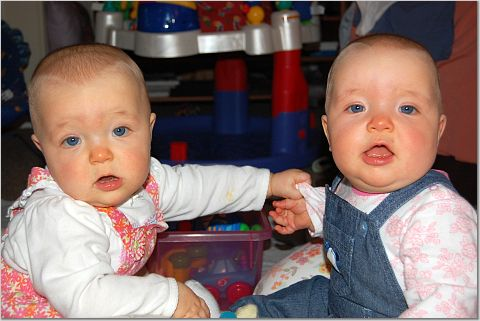 The toy is mine.  Sorry baby Tessa.  Better luck next time.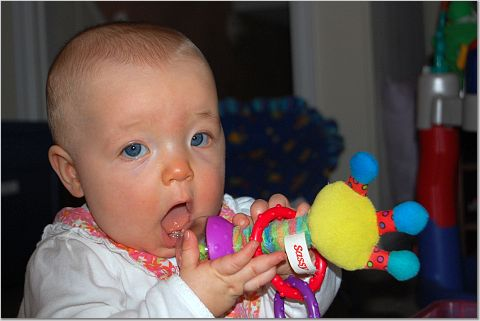 So, that's playtime/grabfest on Walmer Street.  Just wait until you see the battle that goes on in the stroller…