Every night during "grabfest" (ok, grabfest is usually a round-the-clock event but it just seems especially aggressive in the evenings) we try different tactics to distract the girls from the non-stop tug-of-war over every single toy.  We are by no means short on toys, but it just seems like whatever toy one girl has the other one HAS to have it and slobber all over it.  Case in point.
Hi, Tess!  Looks like you're playing so well by yourself.  Is that your sister Nora I see inching up behind you???  I think she's eyeballing that toy you have.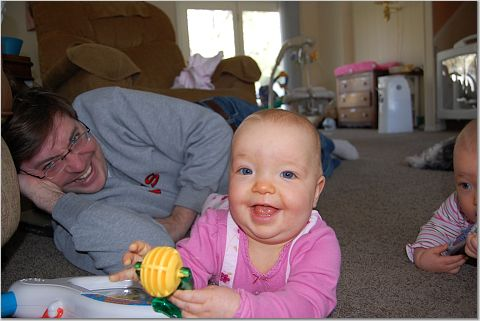 Hey sis.  What's this?  Something to put in my mouth.  Yum.  Looks like fun!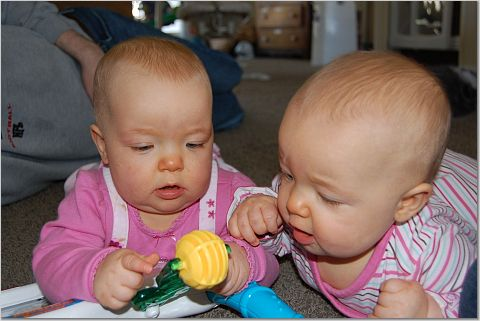 If I could just get my mugs on it.  Tessa is holding on tight!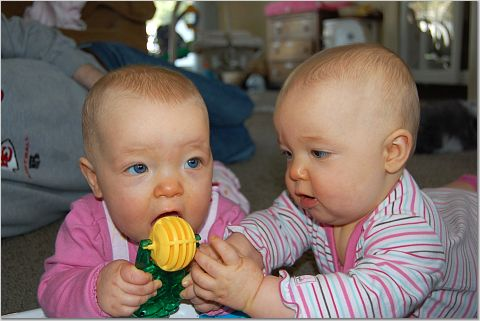 HEY DADDY!  NO TICKLING FROM BEHIND.  THAT'S NOT FAIR!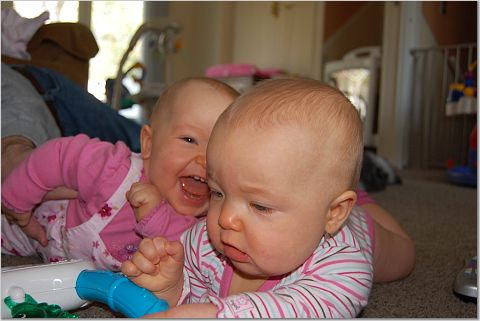 Ok.  We can share Daddy.  He's so much fun.  Ahhhh….peace at last.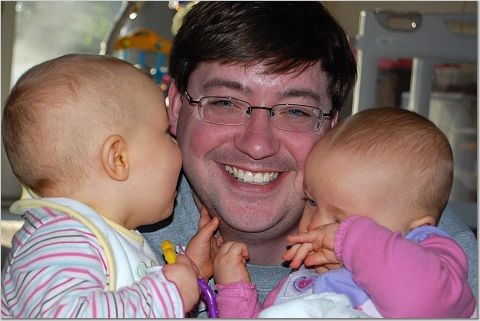 Hey!  Is that the REMOTE CONTROL!  Gimme!