We were all playing the other day and I looked over and saw this: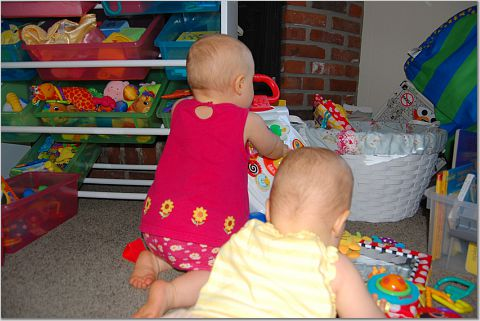 Â
Has that child pulled herself up from her belly to her knees???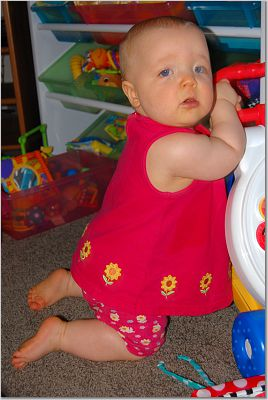 Nori, sweetie, whacha doing?
Momma, I'm learning…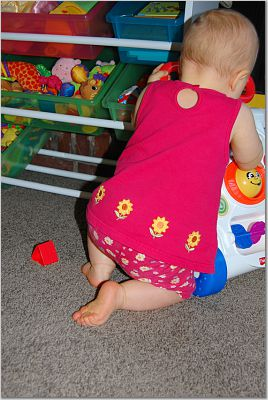 …to stand all by myself!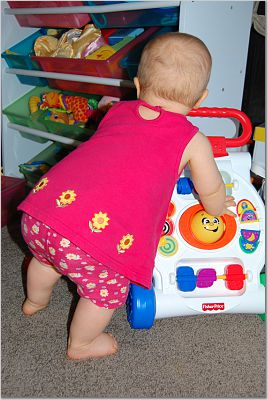 Oh my.  Now we have to baby proof above the 2 foot mark…What a babe!