My first memory of Bill Cramer was on a drive to the KCI Airport from Chad's second interview with Southminster Presbyterian Church–my first meeting with them.  Bill said, "What will it take to convince you to come here?"
I remember being struck by this comment.  This moment suspended in time.  A moment when I first actually wondered what it would take to convince me to move from what I thought wanted–what I worked for, what I earned–to coming home to Kansas.  I never seriously contemplated leaving Chicago before that moment.  I had been there for seven years, Chad for eight, when Chad decided to look outside of Chicago for a church.  A calling, so it is said.  We had made a life in Chicago–we'd bought a home, I had a great job, the thought of Nora and Tessa were watering in my mouth.  Chad had looked for a church in Chicagoland for over a year when he asked me if we should look outside Chicago?   He almost had the church in Evanston, but, obviously, it was not his calling.  I remember half-heartedly saying, "Sure.  Go for it.  Let's see where this path takes us."  Never in my wildest dreams did I think it would bring us to Bill and Jean.   But it did.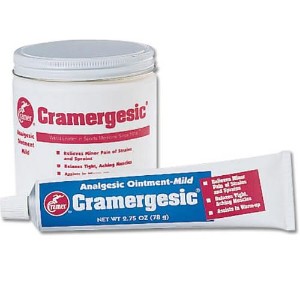 So, that moment in that car…. a time that now seems like years ago–a time when Brent was still with us–a time when Bill was telling stories of sports salve and wine-tasting and his CB Radio–a time when our babies were a hope, and not a reality…it was our beginning here.  A new family for us.  We are so blessed to be surround by our actual family here.  But we are doubly blessed to be surrounded by our church family.  A family made up of aunts and uncles, mothers and fathers, sisters and brothers in God.  I remember Bill asking Chad one day if his grandfathers were still living.  Chad replying a somber, no, all of his grandparents had all passed away.  And Bill was so adamant that he said he would like to be Chad's grandfather–our grandfather.  It was touching–genuine–in a way that only someone like Bill and Jean could be.  Who asks that question to a virtual stranger?  I think that's when I knew we had a home in Southminster.  A real home.  An intimate home made up of friends and church family who embraced us without condition.  Without question.  God was leading us home.  I truly believe that.  Bill taught me that.  He gave us that.
"It could have been a Tuesday," Bill would say.  It was his story of how someone, when telling a story, got caught up in the irrelevant details and failed to focus on the deeper message.  A husband and wife would engage in a seemingly long-winded banter about whether the subject-matter at hand had previously occurred on a Wednesday–or was it Monday–I thought it was a Sunday–it could have been a Tuesday….  "WHO CARES WHAT DAY IT WAS?!?!" Bill would interject.  "You've missed the point!"  The point is…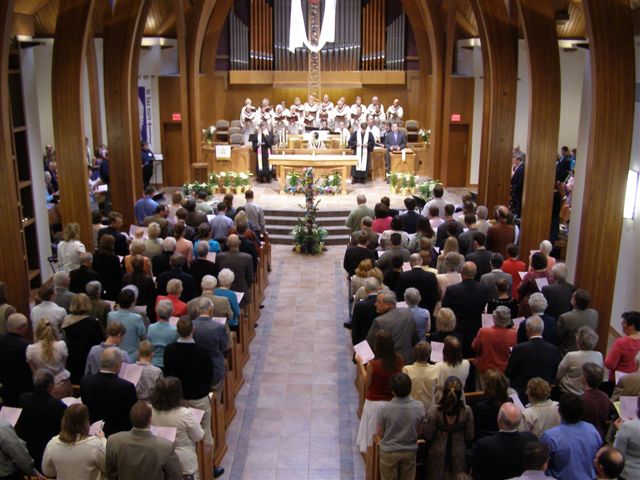 The point is that Bill Cramer was an extraordinary man.  A hero of our time.  A husband, a father, a grandfather a GREAT-grandfather.  An inventor.  A unwaivering patron of Southminster Church.  A friend to us all.  Jean is an amazing mother, grandmother, GREAT-grandmother, spouse and friend.  The Cramers are genuinely wonderful people.  It was a privilege and an honor to know Bill.  And to be his friend, his granddaughter, is a gift to cherish and remember.
After Jeff called me tonight to tell be that Bill had died, I sat for some time in the nursery.  Taking it all in.  Nora had cried out–twisted in her blanket, lost without her pacifier.  I touched her open, warm hand.  The sweet back of her neck.  I softly adjusted Tessa's cramped sleeping style so she too could rest comfortably.  This year I have thought a lot about the cycle of life with the passing of my grandfather and my friend's father.  Just as a life is budding, bursting with newness…another life closes its cover.  It's conflicting to feel so torn between the celebration of what is to be and what has ended.  In those moments in the darkness, as tears of loss flood my senses, the sweet, supple presence of Tessa and Nora comfort me.  It is a passing of the baton, in a sense, that I envision.   To continue to live as Bill taught us to live.  To give to others the love and friendship that Bill gave to us.  Through our lives we can continue to keep Bill's memory–his legacy–alive.
Bill, we will miss you.  Rest in peace.  Thank you for saying good-bye.  Amen.