My grandpa, Morris Everett Bailey, died this morning. Grandpa would have been 92 this April. He lived a good, long life in Nebraska as a husband, a farmer, a mason, a father, a grandpa and a great-grandpa.
My memories of my Grandpa are filled with jolly laughs, kisses sweet with chewing tobacco and a fiery spirit.
Morgana and I used to spend a couple of weeks in the summer with Grandma and Grandpa and during the year we would see them what seemed like about once a month. During our visits Gana and I would kick around the old dirt roads of Schuyler.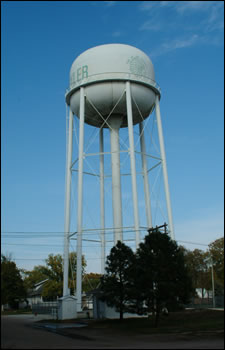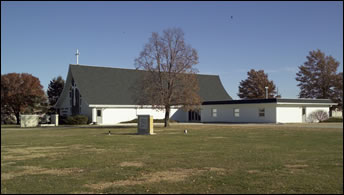 We'd help light the fire in the trash can to burn the trash away so only flickering ashes were left. We'd visit the neighbors and play with their kittens and dogs and poke at the minnows in Norvall's broken down ice chest. We'd wander along the cornfields that edged our grandparents property.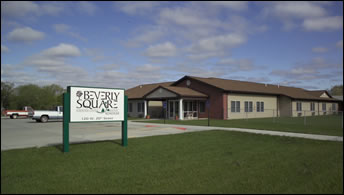 We'd play kickball in the basement of their house. We'd help pick sour cherries from the cherry trees. We'd skip down to the local filling station and buy candy bars. We'd ride on three-wheelers with our cousins. We'd pull dusty bikes out of the basement and ride around the quiet streets of Schuyler.
We'd go swimming.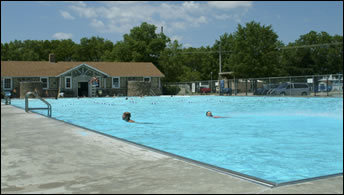 We'd have "dinner" for lunch and "supper" for dinner. We'd go down to the dimestore and play with the plastic toys and stop by Don's Bakery on the way home. We'd get stuck waiting for the train to go by on the way home.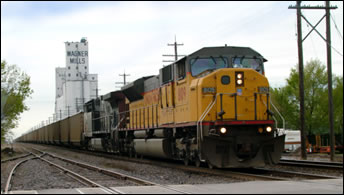 We'd play with the plastic fruit and gingerly touch the coveted "roadrunner" broaches Grandma kept in their bedroom. We'd look in the makeup mirror that would magnify in exponential measure any blemish or mark you had on your face. We'd play Uno. Grandpa's hearing aid was constantly beeping. He would yell "Helloooo!" into the phone, followed by the high pitched chirping of the hearing aids he always wore. Once he fell asleep with the TV remote in his hand and just kept turning the channels and turning the channels in his sleep. It was hilarious. During the fourth of July we'd go down to the park and watch the fireworks and eat ice cream and drink pop.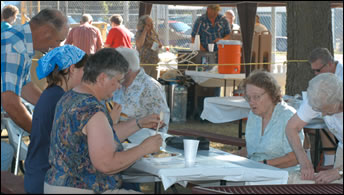 At Thanksgiving Grandma would pull out a table so long that it stretched nearly the entire length of their living room and we'd scoop up handfuls of nuts and mints until we were sick (literally). During holidays and birthdays we'd unwrap presents and have cake or pie. Grandma always said she'd put bricks on our heads to keep us from growing up too fast. I wonder what Grandma and Grandpa would say about my girls now…
I always remember crying when we'd leave to go home. It was fun there. And we loved our grandparents.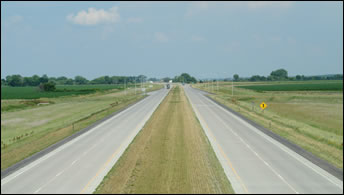 Schuyler, Nebraska is a different place now. New families have moved in and the old farmers have died off and many of their kids and grandkids have left for bigger towns. The dimestore and Don's Bakery are gone. Grandpa's house provides a roof for another family, another generation. But for me Schuyler will always be the middle-America town that I used to love—a place of youth and innocence and fun during our summers as kids.
After Grandma died we'd take trips to the cemetery to see her tombstone. On Saturday, Grandpa will be laid to rest next to her. Finally they will be reunited after 12 long years apart. I'm happy for their reunion. As grandparents they could not have loved us more. We'll miss you, Grandpa Bailey. Love you.