Recently Nora and Tessa met their great-grandmother, my Granny Cozine.  N & T are the first generation of the great-grandchildren on my maternal side of the family and so it was a really special treat for them to meet their Great-Granny and all their great-aunts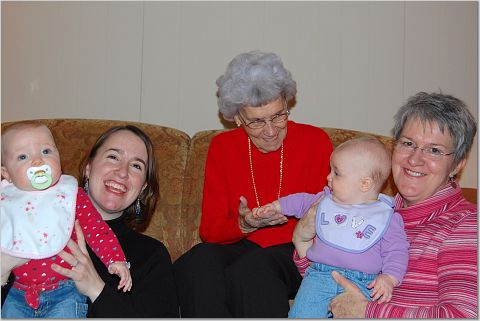 !
We had so much fun "talking" to everyone and showing off our smiles!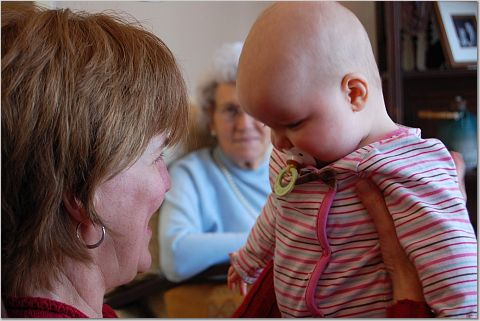 Hey! Aunt Joyce was so much fun!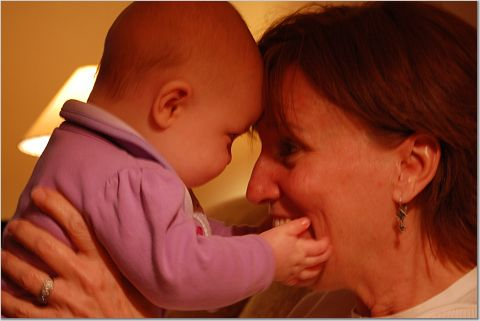 We had so much fun playing with our family!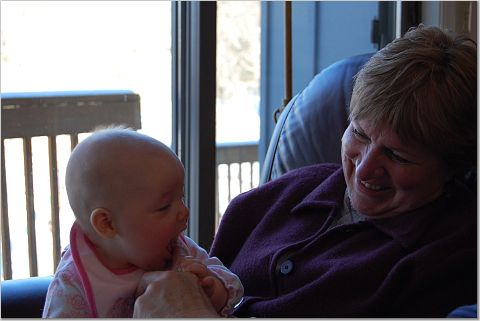 We hope they come again soon!