I love spring.  Fall is my favorite season but I do love the spring.  The glorious feel of warm air on your bear skin after so many months of layers and layers of clothing is unbeatable.
For what seemed like months and months we've been bundling up with big sweaters, thick socks, hats, hoods and gloves.  You'd think we lived in the arctic tundra instead of just Kansas City…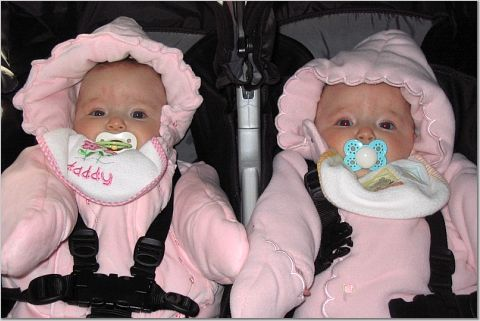 Hello?  Are these kids about to go walk (crawl–ok wiggle, really) on the moon???
Finally, spring is upon us.–the buds are budding, the leaves are sprouting, the daffodils are popping and we've busted out the summer gear.  It's time for sunglasses and sandals, bonnets and beachgear.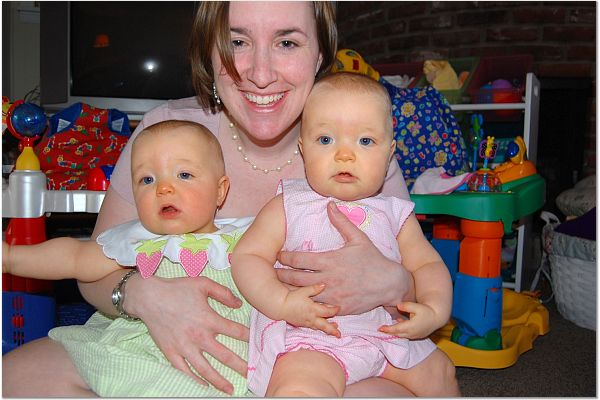 Summer fun–bring it on!