Hey!  Look who!  It's our crazy cousin Vance!  Vance and his folks came over to visit last weekend and we had a ball.  He's so cute!  He's almost 6 months old now.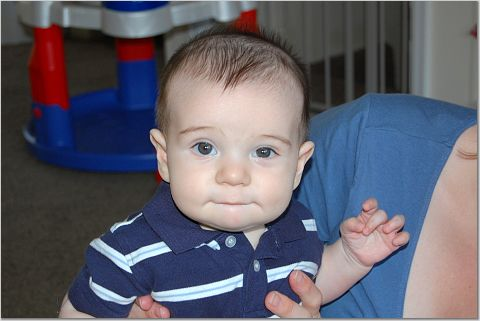 Check out this standing position.  This kid has got it DOWN!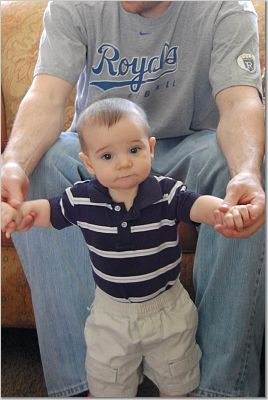 Phew!  All that standing to entertain Tessa and Nora is exhausting!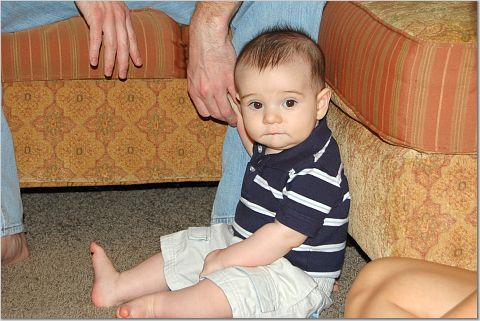 Â
Tessa got to chat it up with Aunt Michelle (note Vance back in standing position).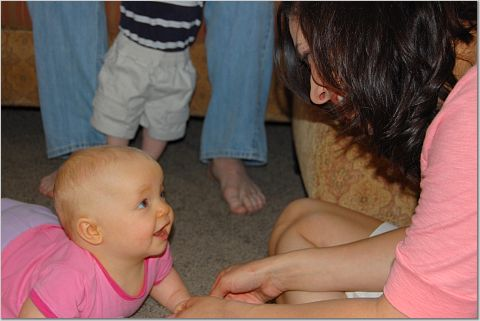 Then Tessa broke into song with Uncle Joel.  He's so much fun.  Scruffy too.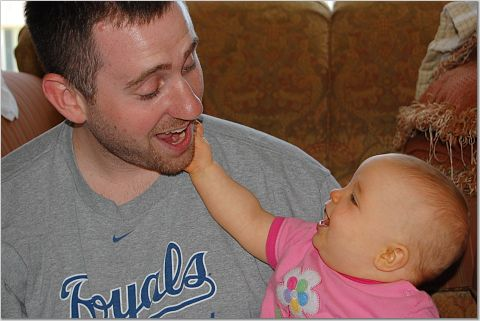 Nora had to tell Cousin Vance how it is.  "Look kid, all you gotta do is…"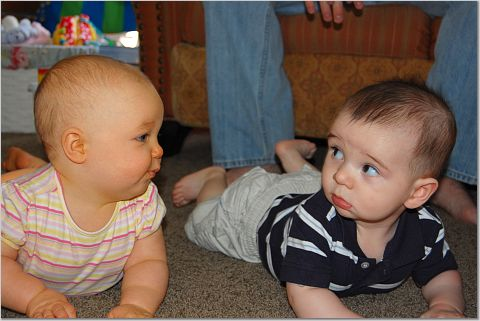 Vance thinking, "Is she trying to kiss me?"  Pucker up!